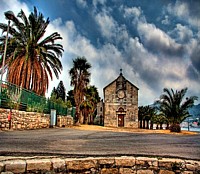 There are many of reasons, but most common ones were economic reasons - in the past the livelihood of the inhabitants of the island of Vis mainly depended on agriculture and fishing, and seasonal shortfalls of production due to bad weather or pestilence would render great economic difficulties for the population of the island of Vis, forcing them to leave the island. Today, this trend has changed and many foreigners come to the island of Vis, never to leave it again - making this beautiful Croatian island their home.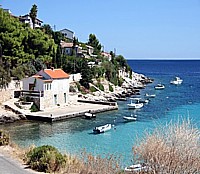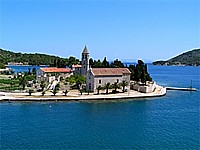 Vis has always been an island of fishermen and winegrowers. Komiza on the island of Vis is considered the cradle of fishing in the Adriatic, and in times gone by, the Komiza fishermen where well known in all Mediterranean harbors as experts in their field. Today the Fishing Museum in Komiza shows the famous history of the Vis fishermen. It is said that the first grape vine in Dalmatia and Croatia was planted by the ancient Greeks and that it was planted on a Vis field. The Greek writer Agatarhid said that the wine from Vis was, compared to all others, better. The most famous authentic white wine is definitely the famed Vis Vugava, which you can try in numerous restaurants and cellars on the island.
If we add to this unique historical, cultural, and natural heritage the beautiful crystal clear sea, stunning hidden beaches, bays and islands, kind hosts and comfortable accommodation in private houses and apartments , it is clear why Vis is the favorite tourist destination for those visitors who want to try the unique and almost gone authentic Mediterranean environment and way of life.